*10 points if you can tell me what show that's from!
I have always loved musicals.
My mom started me down this path with some oldies-but-goodies at a very young age: Meet Me in St. Louis and The Sound of Music were constant repeats. She introduced me to others that became favorites like Singing In the Rain, White Christmas, Hello, Dolly!, Fiddler on the Roof, as well as some of her favorites that I didn't like, The Music Man (heh), Paint Your Wagon and Seven Brides for Seven Brothers Disney classics, such as Beauty and the Beast, still my personal favorite from childhood, contributed to my love of expressing your feelings through song. Barbara Streisand, Bette Midler, and Judy Garland were my DIVAS. In high school, I fell in love with Les Misérables, which initiated my love of STAGE musicals. College ushered in the age of Wicked, which only increased my love of a powerful diva belt. In 2005, my friend Ashley introduced me to the Broadway version of Thoroughly Modern Millie starring a young triple-threat actor, the incomparable Sutton Foster.
In this same period, I feel like YouTube really took off (crazy to think about life, pre-YouTube, eh?) and I clicked around the internet falling more in love with diva belters like Sutton Foster, Audra MacDonald, Bernadette Peters, Sherie Rene Scott, and (my love of all loves) Patti LuPone. It was around this time when she was Mrs. Lovett in the 2005 revival of Sweeny Todd, only to shortly thereafter go on to her iconic run in the 2008 revival of Gypsy, and win her second Tony.
Obviously, given my penchant for the genre, I have always wanted to see a show on the Great White Way, but the opportunity never really presented itself. Growing up, our family vacations were more battlefields and journeys to historical sites. We'd go to baseball games (go, sports, go?), and visit with family. But never New York. 
I saw a few touring casts, though–the first of which was Andrew Lloyd Webber's CATS! in the late 1990s. Then grad school happened and money, time, and logistics just…it wasn't possible for expensive tickets and an expensive stay in an expensive city, just for the pleasure of seeing something on Broadway.
Fast forward to 2021.
I've finished grad school. I have a grown up job. Ashley, my friend who introduced me to Sutton Foster, is planning a trip to NYC to see To Kill A Mockingbird and The Music Man starring Hugh Jackman and Sutton Foster. I am, understandably, instantly jealous…. but in that way where you're still excited for your friend.
Until, I get a text from her. "Charlotte, I have to tell you something. It's okay if you get mad at me."
What would make me be mad at Ashley? I already knew that she was planning on seeing Sutton Foster, her OG fav, but I couldn't hate her for that. Unless… Oh. She must be going to see someone else big, someone else famous…. Someone that I adored.
"You're going to see Patti LuPone, aren't you?"
"😬"
"You bitch!"
PATTI LUPONE in Company.
SUTTON FOSTER and HUGH JACKMAN in The Music Man.
Two of my favorites (and obviously, hers; she would at least appreciate the genius she was witnessing so, like, it's fine, but still). I pouted grumpily for a solid five minutes like a petulant toddler. 
But then, like a high kick straight in the face, it hit me. I have a friend in NYC who I was going to visit. I could just…go and see the shows, too. 
Could it really be that simple? I could decide to go? And then do it?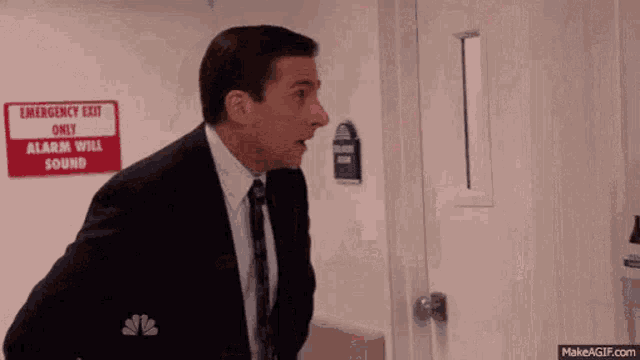 In classic Charlotte fashion, I decided immediately: I WOULD GO TO NEW YORK, TOO. Within days, I booked flights, and got myself tickets to see BOTH Patti LuPone and Sutton Foster, for my first ever Broadway shows at the tender age of 36.
At the point of booking, things seemed to be looking up pandemic wise. Delta was on the downward spiral, I had been boosted, things seemed to be straightening out. Then, as it came time for our trips to happen (mine just a few weeks after Ashley's), omicron started to rear its ugly head.
Would we both get to see these amazing leading ladies?
In late December, Sutton Foster got COVID. A few days later, Hugh Jackman also tested positive. With Harold Hill out of commission, The Music Man announced it was shutting down until a week or so before my show. Ashley's show was canceled.
We both knew performance cancellations were possible; we are still living through a pandemic. But that was the whole reason for her trip! To see this show! Then, the night she went to see Company, it seemed like she would at least get to see Patti LuPone; they even included a sheet in the playbills listing the evening's cast members with La LuPone on the roster. However, right before the performance began, it was announced that her understudy would be playing the role of Joanne that evening. (She still loved the show.)
This has always been one of my fears: finally getting tickets to that Broadway show, starring one of my favorites, only to show up and have them call out. Enter COVID and that possibility became much more likely. With Music Man shutting down and Ashley not seeing Sutton or Patti, I had to confront the fact that I might not see either of them, too.
Combating all of my nerves, both about flying for the first time since the pandemic started and the possibility of my shows getting canceled, I ventured on my own to the greatest city in the world: New York.
Would it be all that I dreamt of? Would I actually even see the shows? Would I see Sutton? Would I see Hugh? Would I see Patti LuPone? The nerves were real.
Spoiler alert: Yes. Yes. Yes. Yes. And Yeeeeees (you need those extra LuPone vowels). Check back next week to hear all about it.